America's top provider of commercial-grade safe air solutions
With a range of commercial air purifier options designed by the leader in cleanroom technology, AirBox has the experience to create safe air solutions for any kind of commercial space.
Reopen and Operate Your School, Municipal Facility or Business Safely with Medical-Grade Clean Indoor Air
Clean Indoor Air is Now More Important than Ever
We are now living in a COVID world.  It has impacted every facet of our lives:  How we work, shop, learn and live have all been altered in substantial – and likely permanent – ways.
While a lot has been discussed about the immediate pandemic-related challenges facing businesses, schools and institutions, the COVID pandemic has led to a drastic shift in the way they address how to provide a safe, healthy and smart process for reopening and operating their buildings.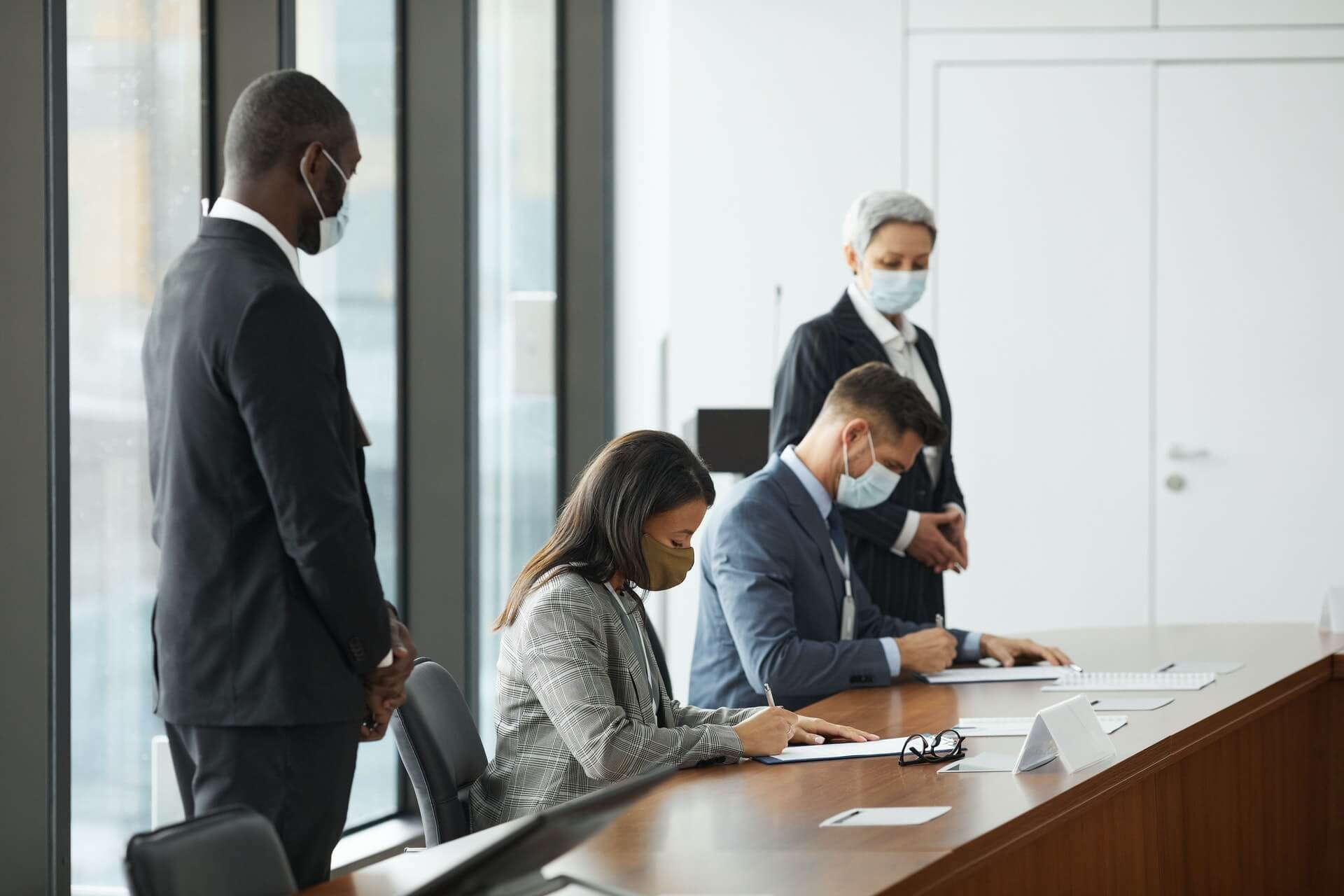 Finally, a Smart and Sensible Solution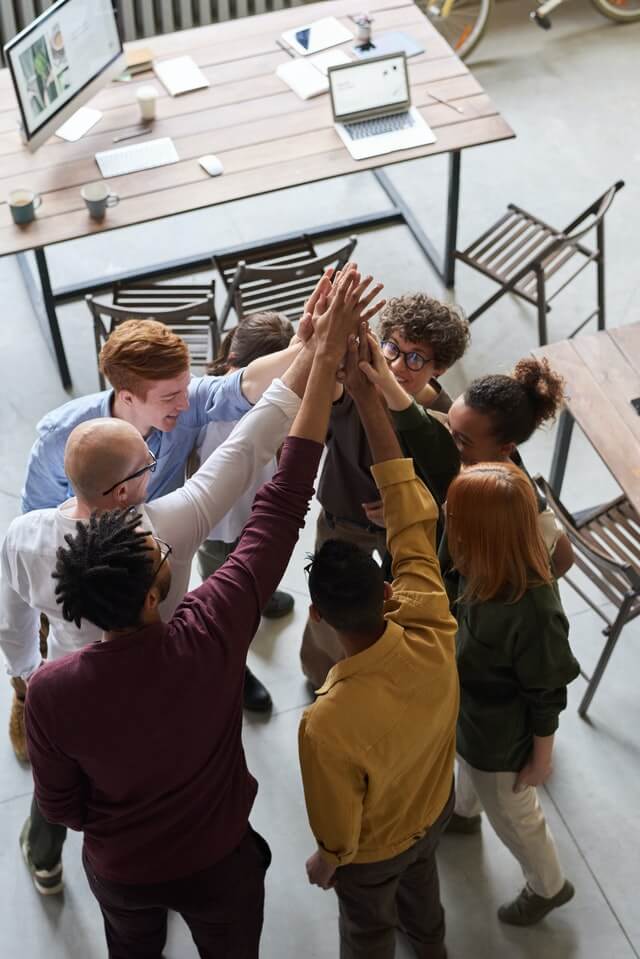 Airbox- offers WORLD CLASS indoor air purification systems without producing harmful byproducts
Buildings and facilities that are free of airborne allergens, bacteria, viruses, and VOCs contribute to improved staff performance, productivity, and satisfaction.
When you implement the recommendations in a Safe Air Plan® from AirBox, you get one immensely powerful result: safe, clean air. Pure and simple. AirBox's American-made commercial air purifiers offer industry-leading air filtration in a convenient, easy-to-implement freestanding solution. All without discharging any harmful byproducts like ozone.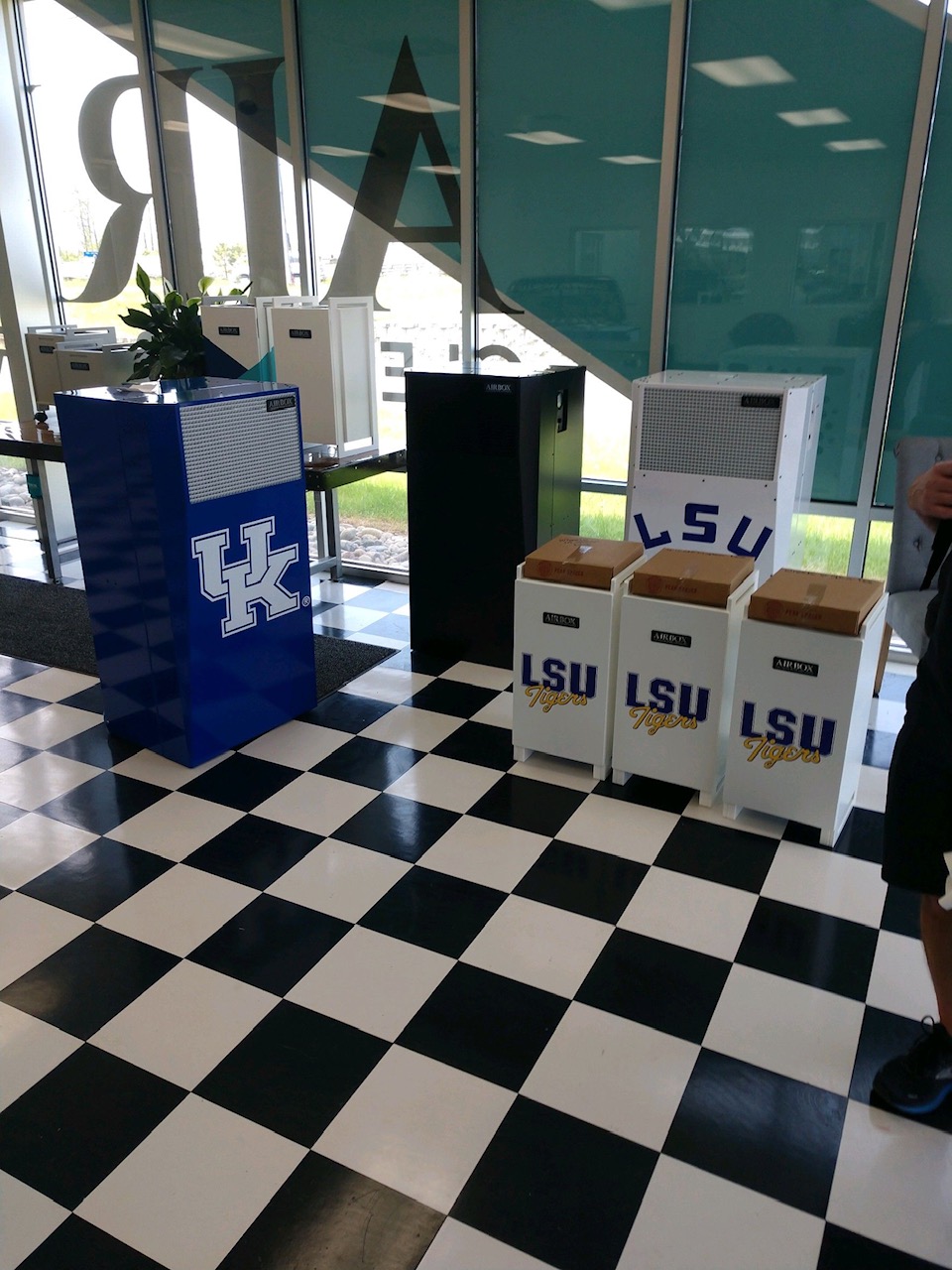 CLEAN AIR FROM THE LEADER IN CLEANROOMS
At Origyn, we don't just talk about clean air: we understand and produce it. Tim Self, founder and lead engineer built the company known as the industry leader in cleanrooms, and he brought his deep knowledge of micro-contamination and filtration to the commercial air purification space.
Our innovative tech-forward commercial air purifier solutions provide clean air and peace of mind to clients across the spectrum of commercial spaces.
Dynamic Room Purge Technology™
2-5x increase on air exchange
Smart Fleet Management tools from PureAware
3rd-party testing of AirBox HEPA filters shows >99.99% particle removal
Freestanding (ductless) technology deploys in days, not months
THE PROBLEM: THE AIR YOU BREATHE MAY BE UNSAFE
According to the US Centers for Disease Control and Prevention (CDC), tiny airborne particles lingering in the air can contain bacteria, viruses, and other pathogens that spread diseases like SARS-CoV-2 (COVID-19).
The Environmental Protection Agency (EPA) estimates that the indoor air we breathe contains two to five times more pollutants than outdoor air — things like allergens, odors, chemicals, dust, and dander as well as disease-spreading pathogens.
Clean air technologies can be deployed to circulate and filter the indoor air we breathe, disrupting, displacing, and removing airborne particulates from the breathing zone.
AirBox, founded by a leader in cleanroom technology, has solved the problem of how to clean air efficiently and reliably in commercial and educational spaces, providing safe air solutions based on proven scientific research. AirBox air purifiers use certified HEPA air filtration to mitigate the spread of airborne pathogens effectively, regardless of composition.
Now more than ever, providing safe air for students, faculty, and staff is critical for educational environments — from early childhood to K-12 schools to higher education. And AirBox is here to do just that.
We'll put together a Safe Air Plan that's engineered for your facilities and guaranteed to improve your indoor air quality (IAQ), helping to prevent the spread of airborne infections like COVID-19. 
AirBox air purifiers work to keep kids and teachers safe from not only COVID, but also the flu, colds, and asthma concerns. Our controlled ventilation cleans the air, removing things such as bacteria and mold. 
Safer air leads to fewer sick days, higher test scores, and increased cognitive brain function. Our air purifiers mitigate the risk of all airborne disease transmission, allowing kids to breathe in clean air to create the long-term healthy life they deserve.
You want to protect the halls of learning for your students and staff because you believe the best education happens in person. You also want to give peace of mind to parents and visitors. If you're ready to be proactive about your school's air quality, our team can begin building your Safe Air Plan today, showing you exactly how to implement AirBox air purifiers for schools so that you gain clean, safe air throughout your facilities.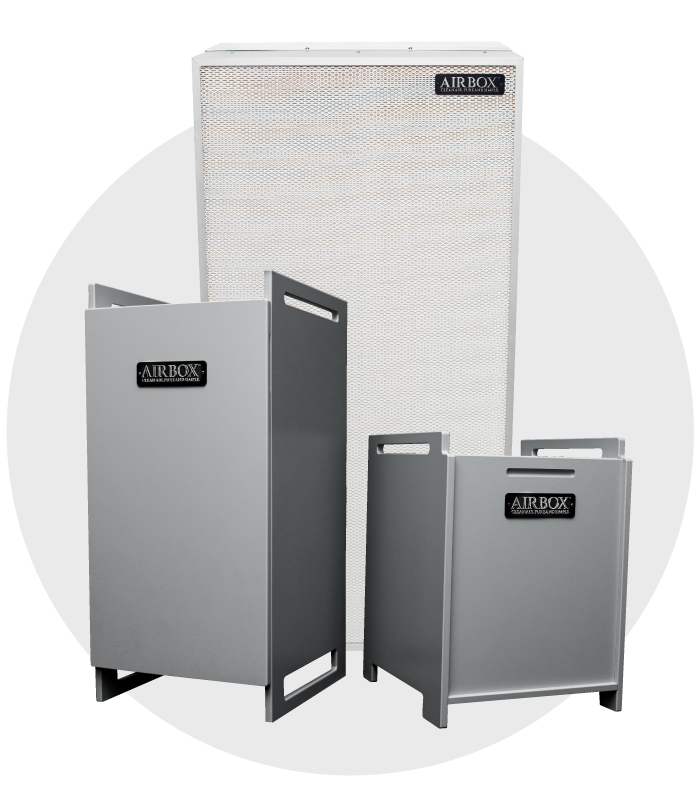 SAFE AIR FOR GOVERNMENT OFFICES
Government offices face unique challenges when it comes to air quality, especially if they are housed in historic buildings with old duct and ventilation systems. The constant stream of visitors often have to wait in lobbies or queue up in lines. And the urgent nature of their business means people will likely come even if they are ill.
Governmental and municipal spaces need a better solution for providing safe, clean air for everyone — even in older buildings.
AirBox provides safe air through its line of commercial-grade air purifiers. Our team will work with you to create a Safe Air Plan that's custom engineered for your facilities and guaranteed to improve your indoor air quality (IAQ), helping to prevent the spread of airborne infections like COVID-19, regardless of the size or the age of your buildings.
People depend on government facilities for countless urgent meetings and transactions every day. You can't afford to lose vital employees or close your offices due to illness. You also want to give your visitors and employees peace of mind while inside your buildings.
If you're ready to be proactive about the air quality in your government offices, our team can begin building your Safe Air Plan today, showing you exactly how to implement AirBox air purifiers so that you gain clean, safe air throughout your facilities.
Reopen and Operate Safely
Every school, senior living facility, office building, retail store, multi-family dwelling, and healthcare facility needs a solution that reliably provides pathogen control and breathable clean air. 
Eliminate the guesswork out of how to properly reopen and operate your building in today's new COVID reality by providing a safe, healthy indoor environment in a smart, sensible way.
No matter what kind of building, property, or facility you have, Origyn has the only smart & sensible solution that actually works to reopen and operate safely in today's Covid world.
IAQ-Engineered and Installed With Zero Investment
Through Cares Act funding or our Clean Air as a Service turnkey solution, your building or facility receives a full IAQ-Safe Air Plan solution – fully installed – without the risk of using your own capital to invest in the equipment, installation OR pay for any of the ongoing maintenance.
Instead, Origyn International makes the investment for you, freeing up your capital for other more pressing issues.
The equipment and installation costs are then taken from the ESSER, ARPA or FEMA funding available in billions by the CARES ACT.
You also enjoy reduced operational costs derived from lower energy utilization, coupled with no equipment maintenance expenses – all without spending or risking any of your own capital.
To learn more about how Origyn International can have your school, Municipal or business engineered at no cost for a certified Safe Air Plan, simply fill out the form below, and one of our Safe Air Plan specialists will connect with you right away.